WHY US?
We're here to help merchants grow
Whether you're a small online startup or an established retail chain, we can help you start or grow your business. That's a pretty bold claim, considering that others have been trying to do this for years. Having a legacy can be a real advantage UNTIL the rules get flipped. And that's exactly what's happening in the world of commerce.
In the old days, merchants sold in stores or they sold online. Retailers used a retail platform to manage their business. Online sellers had eCommerce platforms to manage their stores. Consumers soon realized they no longer needed their car keys to find products on sale. In just a few clicks, consumers could learn everything they needed to know about a product. Conversely, retail shoppers had a hard time finding the most basic information. Availability and pricing often required a hunting expedition in a three thousand pound automobile.
eCommerce has grown leaps and bounds ever since. But there's a new movement that's leveling the playing field. It's the mobile device in our pockets. Now retailers can enjoy all the benefits of eCommerce, and promise instant fulfillment. And e-tailers understand the value of the in-store shopping experience. Sometimes, 2-day delivery just doesn't cut it. Sometimes, leaving packages by the door doesn't cut it. The day has come, where the lines between eCommerce and retail are fading fast. The merchant wants to sell goods wherever customers are. Consumers want to buy and fulfill goods at the point of need. It's easy to see the natural progression to more channels for more sales.
But legacy platforms are rooted in archaic notions of commerce. And every application that supports them did so with the same mindset. As a result, platforms and apps have been divided between the two camps. Overlapping, but incompatible functionality creates multiple copies of customer data. Synchronizing data across applications needs to be minimized if not eliminated. Anything less is an invitation for sleepless nights.
We realized in that the time had come for a new platform. One able to serve web, mobile and retail, out of the box. The advent of responsive web design stoked the fire for mobile commerce. But the back office was in desperate need of an overhaul. It needed real-time order and inventory management across one or more locations. It needed to enable the customer in the fulfillment process. Customers want to decide how to receive an order, without jumping through hoops. It's hard to ignore the explosion of pickup counters popping up at large retailers. Buy online, pickup in store is now an expected service. Consumers expect to process returns at any store. A single pickup counter affects operations far beyond the obvious. It affects sales, marketing, order management, inventory management, fulfillment, and even accounting. It's a major change. Nevertheless, the impact to the bottom line has overridden any hesitation to change.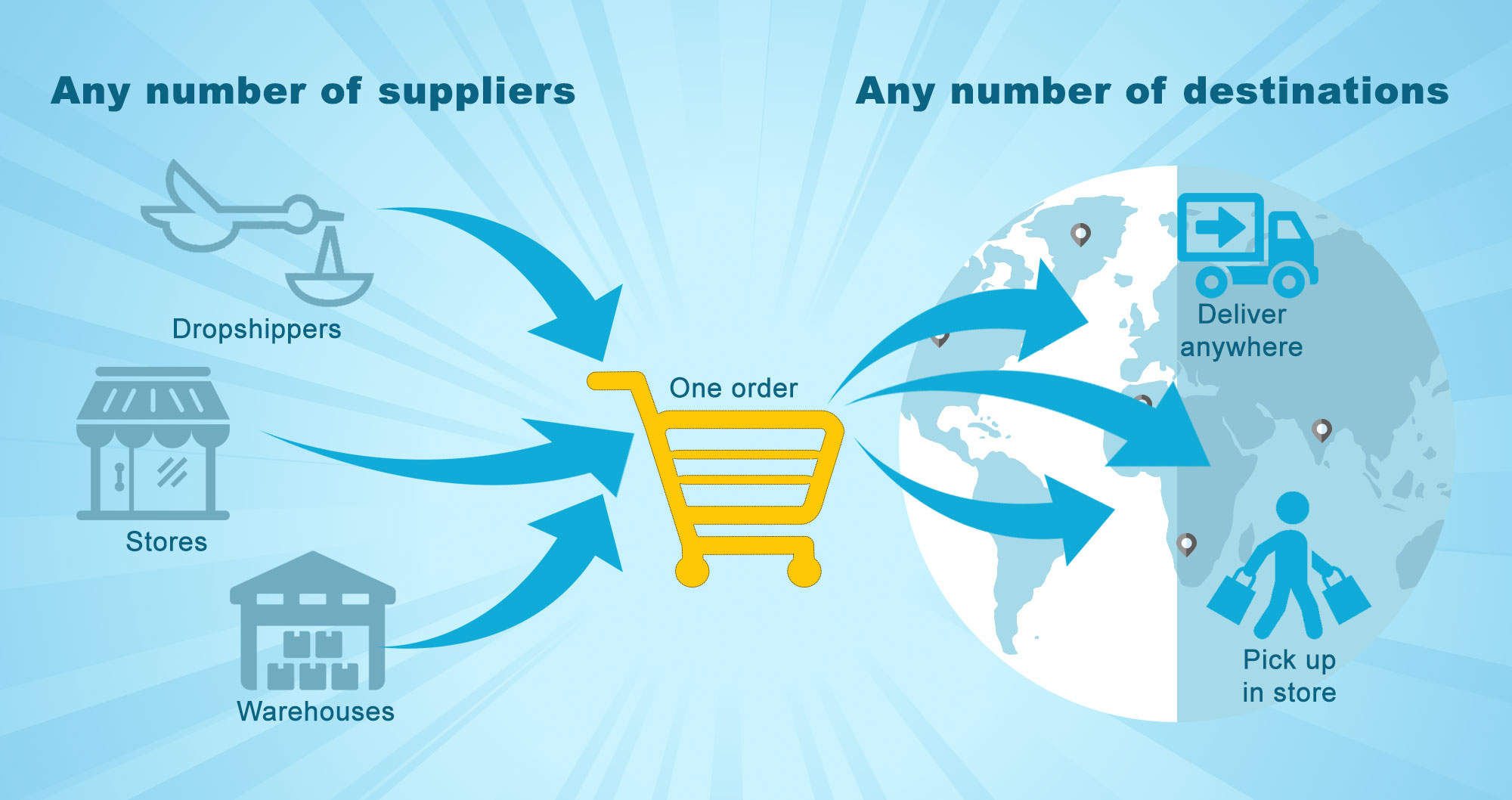 Smaller merchants have neither budget nor time to tackle mammoth projects. Yet, they benefit the most from the increased visibility of the internet. This is the challenge we decided to tackle in late 2011. We're a fiercely dedicated team bent on improving commerce. Our experience in large web projects has proved invaluable in driving a holistic approach. Our size helps us tackle complex problems effectively without bureaucracy. This is how complex systems are made easy to use. Merging multiple systems into one harmonious system requires the focus of a small team. After years of building and testing, we announced a new omnichannel platform. It's simple for a beginning online seller, but scalable for multi-channel, multi-location retailers. Underlying this is a platform built on a bedrock of security.
We believe it's never too early to think about infrastructure, that's always too late to fix. That's what we created. The infrastructure to drive merchant growth without limitations. We hope you'll stretch it to its limits so we can make it even better.